This past Thursday evening, the U.S. Olympic Committee announced which city it would submit in it's bid to host the 2024 Olympics and Paralympics. Out of four cities to select from - Washington D.C., San Francisco, Los Angeles, and Boston - Boston emerged as the winner.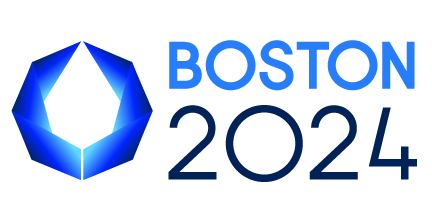 Boston - my city - could potentially host the Olympics in 10 years. Holy. Crap.
The official decision by the International Olympic Committee as to which city will host the 2024 games will not be made until 2017, but still, Holy Crap - the Olympics
could
be in my backyard! This invokes a simultaneous sense of dread and excitement in me. Am I afraid of how the economics of it all could pan out? Of the potential for it to affect my taxes? The crippling debt that could be left behind? That it could make my commute into the city 100 times worse? You betcha.
But economics and politics aside, let's talk about the really important things: the equestrian events. Do I want the world's best horses and riders to congregate just a few towns away from me, in one of the most prestigious events in the world?
You can look forward to a few future posts from me on the subject of the potential Boston 2024 games, including more on where the equestrian events would be held. Right now though, I want to talk about this awesome little promo video:
This promotional video was released last month by the pro-Boston Olympics organization
Boston 2024
, a non-profit organization designed to advance the bid for 2024 Olympics, and you may have noticed that it features equestrians! Namely, it features Area 1 riders Andy Cook and his Novice horse "Gracious Plenty" and Kerry Bosman and her Prelim horse "Mango Bay." I did a little sleuthing and found a public
Facebook album
that Lisa Cook, Andy's mother, posted of behind the scenes pictures from the filming. Seriously cool! Cook says that they were on set for a total of 9 hours, all for 35 seconds of in the video.
The video begins with what is presumed to be Paul Revere (Cook) headed to the barn on a foggy morning, suiting up, gathering his horse, and galloping out of the barn with a blue "beacon" in hand. He gallops through the woods before he emerges in daylight into a field where he hands off the beacon to a modern event rider (Bosman) who gallops away and over a jump. The video continues with other athletes carrying the beacon as they train for their respective sports around the city.
The equestrian portion of the video was filmed at Black Brook Farm in Carlise, MA, a privately owned farm that breeds Connemaras. Despite being erected in 1861 - nearly 100 years after Paul Revere's infamous Midnight Ride - it serves as a really charming backdrop. I've actually ridden on the trails in
Great Brook State Farm
just next door! I'm sure my sister the professional colonial lady (she works for the
Boston Tea Party Ships and Museum
) can find many more historical inaccuracies than I can, but I'm pretty sure she wouldn't have picked up on the fuzzy girth, flex stirrups, elevator bit, and figure eight noseband ;)
Even so, I really like the promo video and am interested to see how things move forward as the Olympic bid gets prepared. How cool would it have been to be involved in this video shoot?!